PRODUCTS
Large High Vacuum System Installed in New Western Sydney Based Pharmaceutical Plant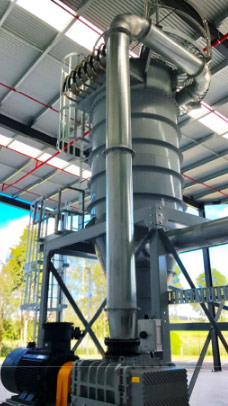 Ezi-Duct has just finished installing a large High Vacuum System into a new Pharmaceutical plant located in the western Suburbs of Sydney. The Polex High Vacuum System has 40 plug in /collection points throughout the new state of the art manufacturing faculty.
The Polex High Vacuum System is powered by a powerful EXE 132 kW industrial quality vacuum pump. The new High Vacuum System 132 kW vacuum pump is controlled automatically with a VSD ( variable speed drive ) fitted into the control panel.
drive ) fitted into the control panel. The VSD will save the customer considerable amount in energy costs. The VSD is controlled by a pressure transducer fitted in the systems ducting that signals the VSD to automatically lower or raise the power consumption of the 132 kW vacuum pump when plug in/collection points connected to the High Vacuum System are shut on or off.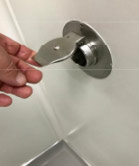 The High Vacuum System uses top quality filter bags are continuously and automatically cleaned while the unit is operating using a pulse of compressed air. The ensures the High Vacuum System is running at maximum efficiency at all times.
The Polex High Vacuum System are fitted with Rotary Valves (air lock valves) that feeds waste directly into the customers waste bin. This great feature enables customers to empty or change the units waste bin or bins without turning the unit off & shutting the dust collection system down. This enables the factory to continue running saving customers labour & running costs.
Ezi-Duct is a proud Australian manufacturer and designer of High Vacuum System , Dust Collectors and other equipment for dust collection and fume extraction.
Ezi-Duct has 3 Australian Factories located in Brisbane, Sydney and Melbourne that manufacture and stock the majority of it's quality products.
Ezi-Duct has the largest range of dust collection and fume extraction equipment on the market that includes, Dust Collectors, Fume Extractors, Spray Booths, Rotary Valves, Vehicle Exhaust Hose Reels and many more.
Ezi-Duct can custom design and build a dust extraction systems to meet our customers specific requirements. Ezi-Duct can have one of their many experienced staff, who are backed up by qualified Engineers come to you.
April 2017