PRODUCTS
OTHER PRODUCTS
DIVERTER VALVES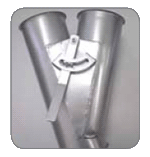 Diverter valves are designed to change the direction of air flow when conveying materials pneumatically. They are available in all diameters in Branch or Y configurations and the take off angle can be varied to suit your application.
(Standard is 30°)
SILENCERS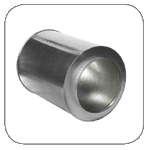 To reduce noise levels, Ezi-Duct manufactures a large range of duct silencers. They are available in all diameters and come in standard lengths of 500mm, 1000mm and 2000mm Long. Delivered standard with Ezi-Duct Ends for quick installation with Ezi-Duct Clamps. Ezi-Duct also manufactures silencers in stainless steel, heavy gauge material, square or rectangular sizes and acoustic enclosures.
TELESCOPIC DUCTS
Telescopic Ducts are adjustable lengths of duct that eliminate the need for cutting when installing your ducting system. They enable you to vary the length of duct from 50mm to 450mm.
DISCHARGE WEATHER COWLS, STACKS & JETCAPS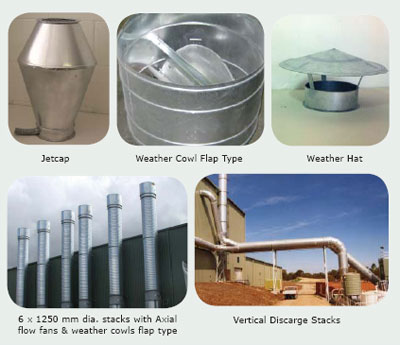 Ezi-Duct manufactures a large range of Weather Cowls, Vertical Discharge Stacks and JetCaps. Weather Cowls can be manufactured in stainless steel, heavy gauge material or in square or rectangular configurations.
WELD ENDS

Weld Ends are 50mm long section of Duct with an Ezi-Duct end one end and a raw edge the other end. They are manufactured from 2mm Steel and are useful for machine connections at the start or end of a ducting run. They are available in all diameters
END CAP & END CAP DISC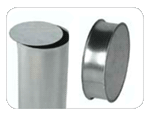 Ezi-duct manufactures either End Caps or End Cap Discs depending on our customers requirements. They are used to terminate a ducting line or to block off a ducting line if a machine is removed. End Caps are manufactured in either Galvanised or Stainless Steel.
SUCTION BENCH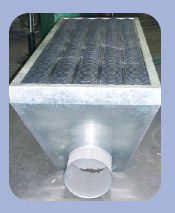 Suction Benches are an ideal way to reduce airborne dust in sanding and grinding application. Ezi-Duct manufactures a range of Suction Benches in various styles and sizes to suit your application.
FLOOR SWEEPS
Floor Sweeps make cleaning your workshop an easy task. Simply lift the door then sweep the dust into the floor sweep. They are available in diameters of 80mm to 200mm. Other styles can be manufactured on request.
INSPECTION DOORS

Inspection Doors are supplied in kit form for on site installation or can be fitted by us in any section of duct you request.
LATHE HOOD KITS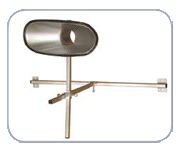 Perfect for wood lathes. Ezi-Duct Lathe Hood Kits are adjustable from side to side, up and down from front to back. The oval shape hood can be turned 900 when working on bowls or can be removed alltogether. They come in 2 standard sizes for long and short bed lathes.
SPECIALTY HOODS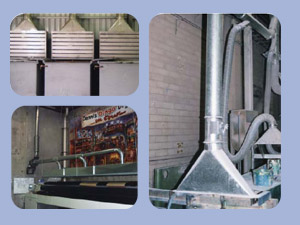 Ezi-Duct can manufacture hoods for any application in any size or material required by our customers.