PRODUCTS
Timber Joinery Medium to Large
Ezi-Duct has carried out thousands of projects in timber joineries, MDF Board Plants, Door manufactures, large furniture factories, cabinet makers, Saw mills ,frame & truss makers, Stair case manufactures, timber yards , Men's Sheds etc. Suppling its huge range of Dust Collection equipment.
Our products are energy efficient, easy to operate, provide exceptional performance and have low operating costs
A VSD saves lots of power consumption. As you close off a machine the VSD automatically reduces power to the fan.
All our Dust Collectors offer fully automatic self cleaning filter bags made from top quality filter medium.
Do not buy a Dust Collector without Automatic self cleaning filter bags as you will loose most of the suction when the bags are caked with dust Air cant get in if it cant get out
The Dust Collectors can be placed out doors or can be disassembled to fit into small plant rooms.
We also manufacture modular ducting with the best airflow on the market. It can also be pulled apart if blocked.
All other components required are also supplied by us including top quality PU flexible ducting and we can fabricate any hoods that are required for the machines connections.
Ezi-Duct offers the total solution

4.0kW eCono4000, 7.5kW ECono 6000, 7.5kW ECono 6000, 7.5kW ECono 6000 HRV, 11.0kW econo 6000 hrv outdoor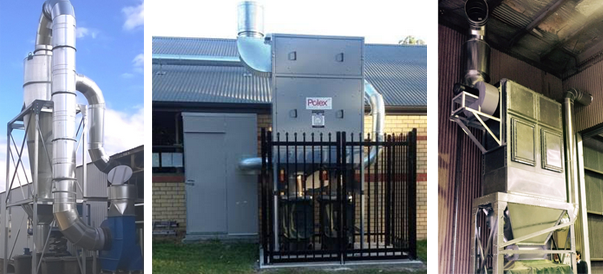 0.kW Cyclone System, 7.5kW ECompact 6000, 18.5 kW MDC 18000 S

22.0 kW MDC 18000 S, 30.0 kW MDC 18000 S, 45.0 kW MDC 18000 P, 45.0 kW MDC 18000 P With 2 x Rotary Valve, 45.0 kW MDC 36000 P With Rotary Valve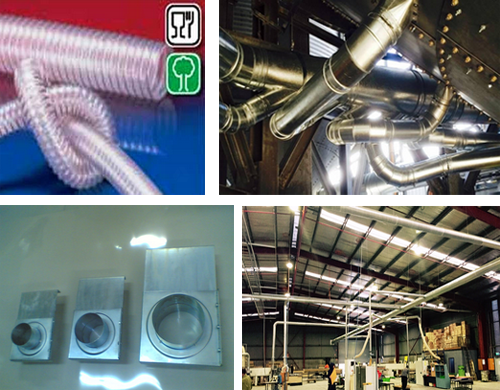 EziFlex Flexible Ducting top left, Ezi-Duct Modular Ducting top right, SlideDamper ( blast gate) bottom left
Energy Saving Features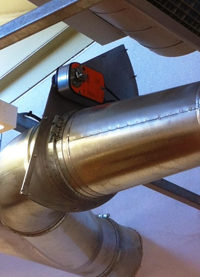 Eco Gate (electric Shut off Gate)
VSD (Controls Power Energy usage of the fan)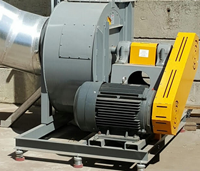 High Efficiency Fan (40 - 50% more suction for the same power usage)
Call us today for an experience Ezi-Duct person to offer free advise on your requirements