PRODUCTS
CLAMPS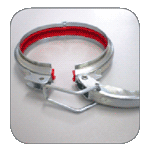 Ezi-Duct Ducting Clamps Make Installing Ducting Ezi
Ezi-Duct manufactures a large range of Ducting Clamps, Flanges, Flexible Hose Clamps and Hangers. They are available in both galvanized and stainless steels.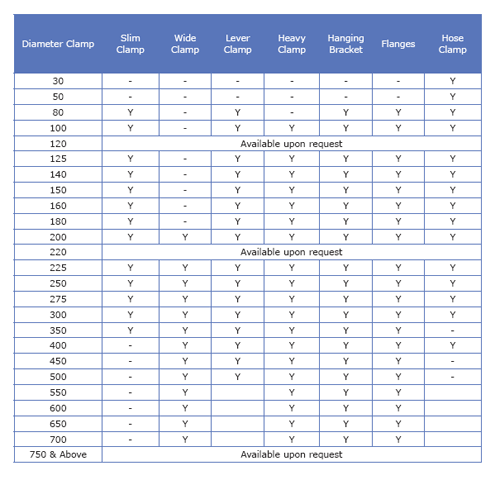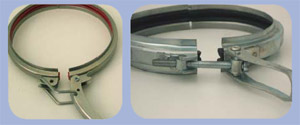 LEVER CLAMP
Designed for ultra quick installation and removal. Lever has adjustable tension and high quality rubber insert. Also available with adjustable latch.
SLIM CLAMP
Our biggest selling Clamp. Comes in 2 x 1/2 sections with pozi-drive nuts and bolts.
WIDE CLAMP
Ideal for larger diameter ducting. Comes in 1 section with 1 x 8mm bolt.
HEAVY CLAMP
Heavy Duty Clamp designed for 2mm wall ducting. Comes in 2 x 1/2 sections with 2 x 8mm bolts.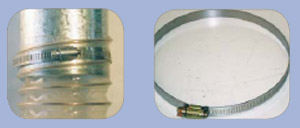 FLEXIBLE HOSE CLAMP
Our hose clamps are made from high quality stainless steel for strength and ease of installation. They can be pulled down and reused.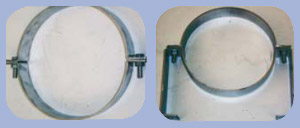 HANGING BRACKETS
Our Hangers are manufactured from a minimum of 3 mm galvanised steel. They come in 2 x 1/2 sections and are supplied with 8mm nuts and bolts. Wall brackets or specials are made on request.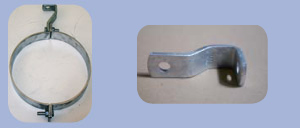 HANGING BRACKETS CLEVIS
Clevis are used when using brooker rod to hang the duct. Wall mounts to suit hanging brackets.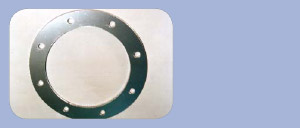 FLANGES
We manufacture flat bar and angle, drilled or blank flanges to your specification