PRODUCTS

Gas Catalytic Infrared drying equipment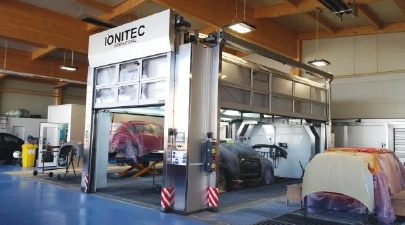 Paint Booth Technologies is very proud to be the Australian/Pacific/Asian partner with IONITEC of Switzerland.
Over the last 10 years IONITEC has developed a paint curing system that is the best and most rapid in the world. Not only can it dry paint in a fraction of the time of conventional spray booths systems, it saves up to 90% on energy costs.
The System is the most widely used in Europe by companies such as the McLaren Formula 1 team, Siemens and many more.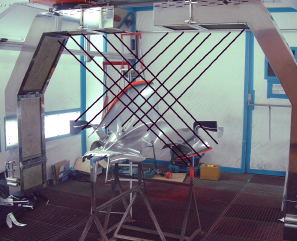 The System works by converting gas (NG or LPG) into an energy that develops 2 types of Infra-Red (IR) Rays. The IR rays are directed from the catalytic panels to the freshly painted area.
The 2 IR Rays will only heat and react to the paint molecules. It works on a molecular level so the plastic or composite material will not be affected.
By using Ionitec Gas Catalytic Infra-Red Drying Equipment, your productivity will increase dramatically and your energy costs will go down even more

IR Gas Catalytic Drying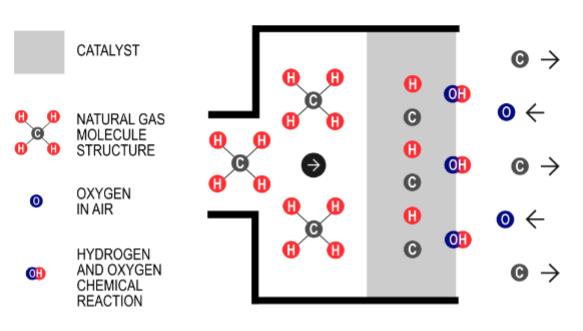 The introduction of Gas Catalytic drying into the collision repair market has revolutionised the industry. No longer is it necessary to heat hundreds of cubic feet of air, simply to dry a layer of paint. Natural gas or LPG powered Gas Catalytic IR heaters that emits infrared heat through a safe, flameless heater technology which produces a uniform low intensity heat. This heat is in the form of medium wavelength energy which is readily and evenly absorbed by a wide range of organic materials, offering substantial energy cost reduction and rapid payback.
Catalytic systems release water vapour and carbon dioxide during flameless combustion, they do not produce C) (carbon monoxide) and NO x (nitrogen oxides). Moreover, they abate VOCs(Volatile Organic Compounds) with consequent reduction of toxic emissions at global level. Using a noble platinum based catalyst, the products of combustion are extremely environmentally friendly. The absence of a flame, while maintaining a heater surface temperature 450°C, generates a totally diverse and evenly distributed, medium wave IR across the surface of the heater.